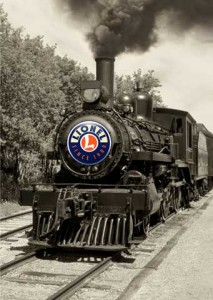 The Caboose is located just across the road from the Historic Depot in Tallulah Falls. We are carying Lionel® Trains, sets, and accessories. Lionel® is world recognized as the leader in model trains and train sets; and we are now excited to announce that we are carrying Lionel products.  The history of Tallulah Falls is strongly tied to the trains that brought flocks of vacationers here more than a century ago.  Our location in the historic Tallulah Falls Depot is a reminder to us of this rich history.  As we explored options of what to bring to our customers, model railroading seemed like a natural fit.  Not only could we preserve the heritage of this town, but we could help pass along the romance and sense of adventure that accompanies railway travel.  A family hobby that can be passed on for generations is what awaits in model railroading and Lionel® Trains.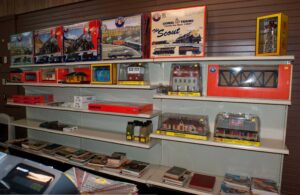 To see what we currently have at The Caboose, and feel free to browse online. (Note: We also sell items on site, so our online listings may not be current. Please be sure to contact us for availability).
We would also like to announce our new Ebay Store "The Caboose, Lionel Trains and More". Here you will find the same inventory as you would in our local store.